Auriga secures Western Power Distribution Contract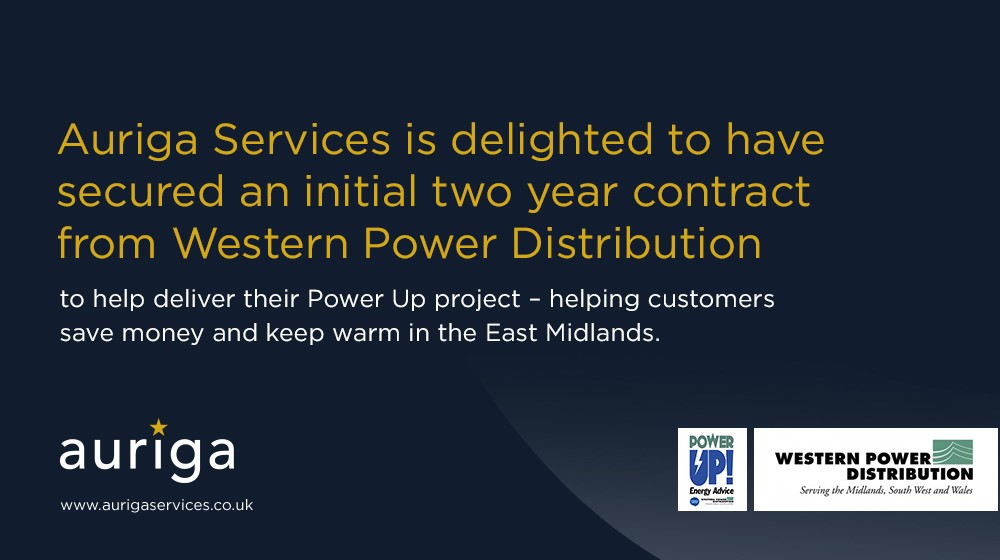 West Midlands-based public benefit entity Auriga Services is delighted to have secured an initial two year contract from electricity network company Western Power Distribution (WPD) to help deliver their Power Up project for the East Midlands licence area.
Having started as a pilot project in 2013, Power Up was developed to ensure WPD's vulnerable customers have access to services for income maximisation, tariff and energy efficiency support and advice, around the clock.
Auriga will gain direct referrals from WPD through its Priority Services Register – a service designed to offer extra support to vulnerable customers in a power cut. The team at Auriga will then work with customers on everything from tariff switching and income maximisation, to income-related benefit advice, insulation schemes, boiler replacements, home safety and heating control – with the overall objective to alleviating fuel poverty across the region.
Last year, WPD's project supported over 15,000 vulnerable customers and helped save them £5.4million.
Carol Arnold, commercial director at Auriga comments: "For individuals and families struggling, any service that delivers free expert advice is essential. WPD must be congratulated for supporting its customers and ensuring help is available when needed.
"We look forward to working with WPD and importantly, its customers, to help them take back control and make savings when and where they can."
WPD delivers electricity to 7.9 million customers across the Midlands, South West England and South Wales.